Rosati's on Val Vista
53 N Val Vista Dr Ste #106, Gilbert, AZ 85234
Order now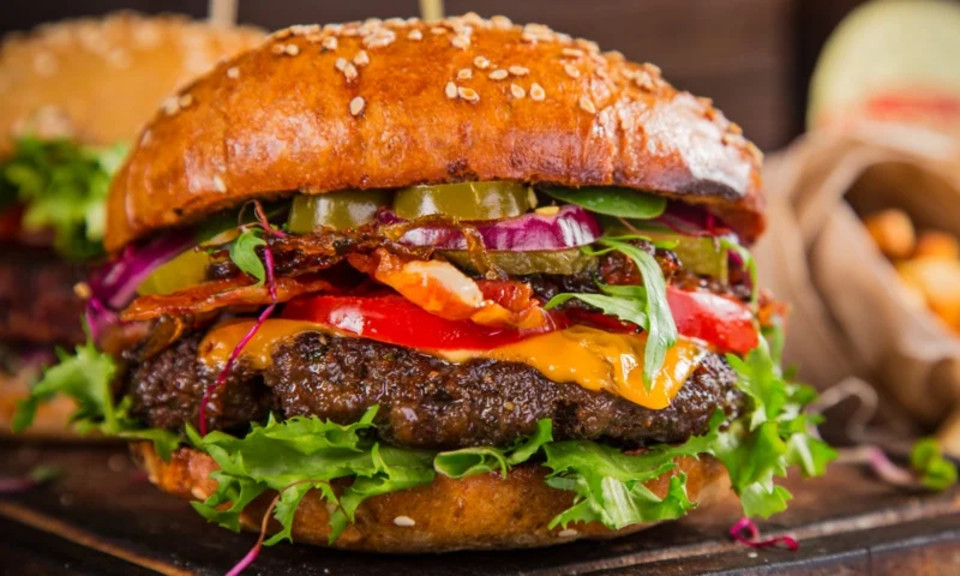 Nick
Amazing! Got the Italian Grinder, Hot Wings, Tiramisu, and fries for the kids. Sub was one of the best I've ever had,and I'm very picky about sandwiches, it totally hit the spot. Order of fries is huge, can probably feed two people.
Jennifer
The driver forgot my ranch. No big deal. He must have realized after a few deliveries and 15 minutes later. He showed up and apologized and gave me my ranch. I value customer service over price any day. Food was great too.
Eric
Food is always gopd but I always put in the special instructions to bring crushed red peppers but no one ever does :(
Jesse
I'm from Chicago (not the suburbs) and always love the consistency of Rosatis. Never disappoints. Always a fan!
Debra
Love Rosatiâ??s food! I have been ordering from this location for years, and have always had great food.
About us
American, Dinner, Lunch Specials, Pasta, Pizza, Sandwiches
Today

Delivery: 3:00 PM - 8:45 PM

Takeout: 3:00 PM - 8:45 PM

Delivery

Tuesday:

3:00 PM - 8:45 PM

Wednesday:

3:00 PM - 8:45 PM

Thursday:

3:00 PM - 8:45 PM

Friday:

11:00 AM - 9:45 PM

Saturday:

11:00 AM - 9:45 PM

Sunday:

11:00 AM - 8:45 PM

Takeout

Tuesday:

3:00 PM - 8:45 PM

Wednesday:

3:00 PM - 8:45 PM

Thursday:

3:00 PM - 8:45 PM

Friday:

11:00 AM - 9:45 PM

Saturday:

11:00 AM - 9:45 PM

Sunday:

11:00 AM - 8:45 PM
It's hard to imagine a restaurant business with a stronger foundation than Rosati's Pizza. Its traditions go all the way back to the gaslight era. In 1895, Ferdinand Rosati, a recent immigrant from Italy, opened a fine Italian restaurant in Coney Island, New York. Eleven years later, in 1906, he moved to Chicago and founded another Italian restaurant on Taylor Street in the same family tradition. This restaurant enjoyed such success that Rosati's was able to expand to include a hotel, a saloon, and a small importing and exporting business of Italian foods. Pizza, back in those days, was strictly old-world Italian fare, simply a tomato sauce served on crisp bread. Mr. Rosati often put it on the table as a special treat for his customers and friends, but there was no charge for it. In 1927, Ferdinand's son Saverio opened yet another restaurant in Chicago featuring the finest Italian dishes. Over the years, this downtown restaurant became a popular gathering place and was frequented by such notable names as Al Capone, Jack Haley, and Eliot Ness. When Saverio retired, his sons moved to the suburbs with a new and timely idea. The year was 1964, and pizza was catching on. The Rosati family saw its potential and realized they had the kind of pizza product that would make the most of that potential - a superb family recipe tried and tested by thousands of Rosati customers. However, instead of a full size restaurant, they would try a small, carryout business. Grandsons Dick and Ron opened the first Rosati's in suburban Mount Prospect, and their brother Alfred soon joined them. It was an immediate success, and by 1978, a total of ten Rosati family members owned carryout style pizzerias. Then, with the Rosati name firmly established in the Chicago suburbs, the family took another giant step forward. In February 1979, the family started franchising carry-out/delivery stores, and the first full-size Rosati Pizza Restaurant opened in Schaumburg, Illinois. Many more locations were opened, both full-size and carryout. By 1993, there were over 50 restaurants in three states. Today, the brand is approaching 200 stores around the country. Rosati's Pizza continues to serve the same quality products in a highly specialized delivery and carry-out concept resulting in a smaller initial investment, lower operating overhead, and superior customer service. This winning combination of recipes, product quality, menu innovation, and operating efficiencies has resulted in a premier Italian pizza concept with superior market strength and viability.